George Webb Memorial Basketball Tournament
About the Tournament…
Every year, the Club hosts a competitive basketball tournament in the memory of George Webb.  Mr. Webb passed away at the young age of 52.  He was an avid basketball fan and continued to play several times a week up until he unexpectedly passed away.
George played at the Club on Tuesday evenings and he will be remembered for being a tireless competitor on both ends of the court.  He loved playing defense and rebounding as much as he loved his outside shots.  He very seldom lost a match-up or game but when he did he showed true sportsmanship to whoever he was playing against.
George was a winner on and off the court and he is sadly missed by his many friends, his business associates, and his loving family.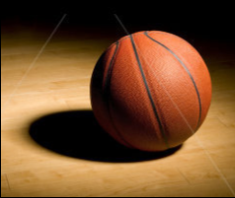 2017 Sponsors
Gold
Alias Soultions
Bacon & Wilson Attorney at Law
Paul Tobias
Pilgrim Interiors, Inc.
TD Bank
The Vann Group
United Bank
Silver
Alden Credit Union
Chicopee Savings Charitable Foundation
Diana's Bakery
Dufault, Vann & Carella
Farmington Bank
Hu Ke Lau Restaurant & The Yee Family
Karen Webb & Family
Marion Excavating, Inc.
Polish National Credit Union
The Royal Law Firm
Bronze
Allen Media, Inc.
BDC Capital
Labrie, Pouliot, LaRocque, & Guiel, P.C.
LaPlante Construction
Lebel/Lavigne Insurance Agency, Inc.
NUVO, a division of Merchants Bank
Premier Home Builders
Robert & Elizabeth Webb & Family
St. Germain Investment Management
Weed Man – Mountain View Lawn Co., Inc.
Weiss Consulting