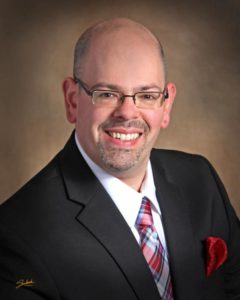 At the March 23, 2017, meeting of the Board of Directors, Jason M. Reed was selected as the new Executive Director for the Boys & Girls Club of Chicopee. Reed was chosen after a nation-wide search and interview process.
"The Boys & Girls Club is the backbone of the community. You must have the right person in this position to lead the growth of your organization," said George Flevotomos, Chair of the Search Committee and 2nd Vice President of the Board of Directors. "After an extensive search, I'm pleased to have Jason as our Executive Director. With over 5 years serving as the Development Director and most recently as the Interim Executive Director, Jason is poised to make an immediate impact on our organization. He will ensure our programs support youth development, and he will create alliances with community leaders and donors that are so important for the success of our mission."
Reed and his wife Evette are residents of Chicopee. Their daughter Jhaniya is a freshman at Chicopee Comprehensive High School. He is actively involved in the Greater Chicopee Chamber of Commerce, he is a commissioner with the City of Chicopee Ambulance Commission, and he has assumed committee roles with Boys & Girls Clubs of America.
"I am honored and excited to assume the role of Executive Director for the Club. Over the past several years, we have made tremendous strides in the quality and variety of our programs, and exciting improvements in the physical building," said Reed. "We have a great team in place, both in terms of our staff and that of our Board of Directors. I am humbled by their confidence in me, and I look forward to continuing the legacy of the Club set by leaders that have come before."
"The Boys & Girls Club of Chicopee has a strong leadership team and a great staff," said Kim Quenneville, President of the Club's Board of Directors. "Jason has been the Resource Development Director for many years and has made great strides in fundraising for the programs that benefit the kids. He has been the Interim Executive Director and has continued to bring success to the Club. I am confident that he will continue making good things happen as he takes on his new role as Executive Director."